1on1 meetings and individualized meeting spots @TechChill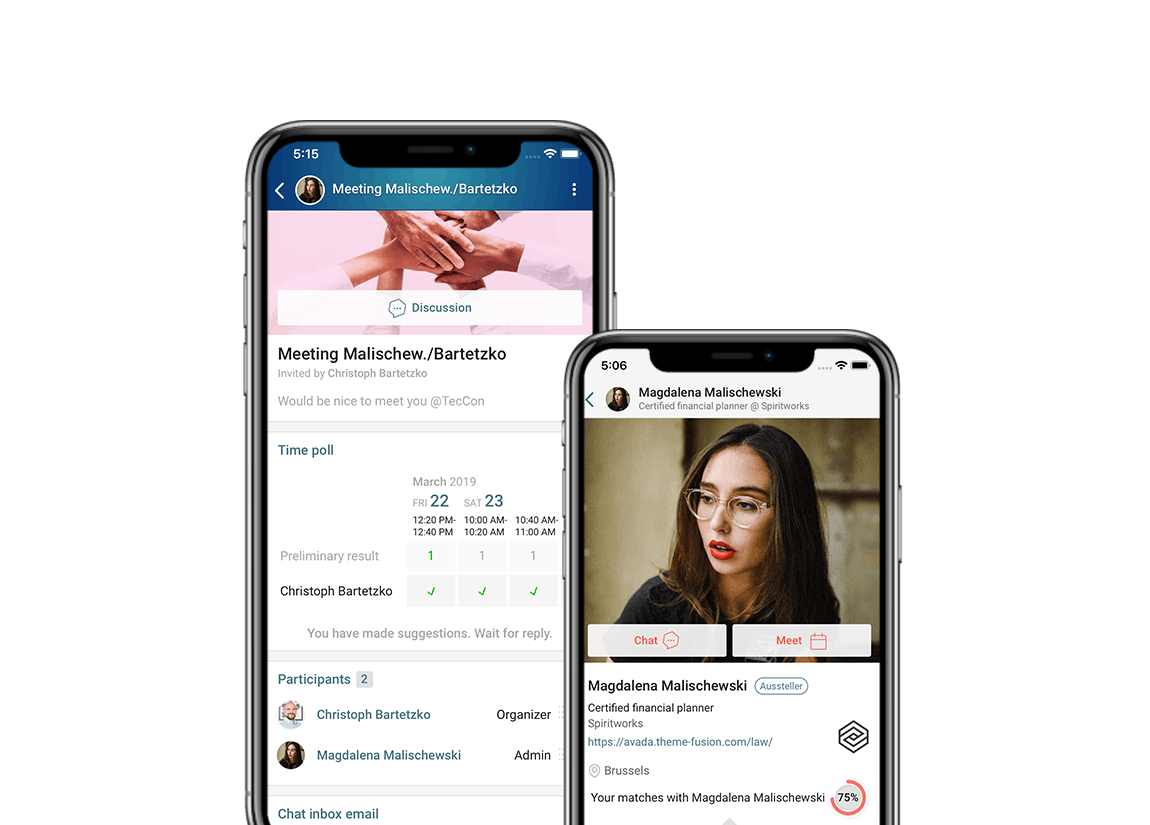 In this still young year our new features One-on-One-Meetings and the individually adaptable meeting spots in talqueCMS were used for the first time at TechChill 2019.
Exhibitors like Accenture, Tilde, AkzoNobel or Twino were able to book exclusive meetings and also the numerous startups in the Startup Lounge were able to expand their contacts at numerous predefined meeting tables. TechChill and talque arranged meetings at a total of 69 meeting spots and initiated new cooperations, projects and investments through the app.
"This year at Techchill they are using a tool called talque to help attendees arrange meet ups and networking. It gives you full access to attendee profiles, arrange meeting points and times and it has an excellent messaging facility system as well. I personally have been using it to arrange to meet people for interviews and firm up locations. I have found it to be excellent tool with great connectivity through a free phone app or on the laptop and it updates instantly.
I woke up the this morning ready for Day 1 and made my way to the VEF Cultural Palace at around 9am and almost immediately stepped into my first meeting of the day with Clive Ewerse of Analytics4." (Source: IrishTechNews)
The first mission was a complete success and minor problems could be improved on-the-fly and even live during the event. Now it's time to perfect the features further and to continue to provide the participants with an unforgettable interactive experience during their next missions, which are already imminent.
And it works very easily for the event organizer and all its participants. Tab or click on "Meet" in the participant profile, select and suggest timeslots, add a short message and send it. The invited person can then select and confirm his or her desired timeslot for the meeting or send a counterproposal. Once the meeting is fixed, all that remains is to wish it every success. Happy Meeting!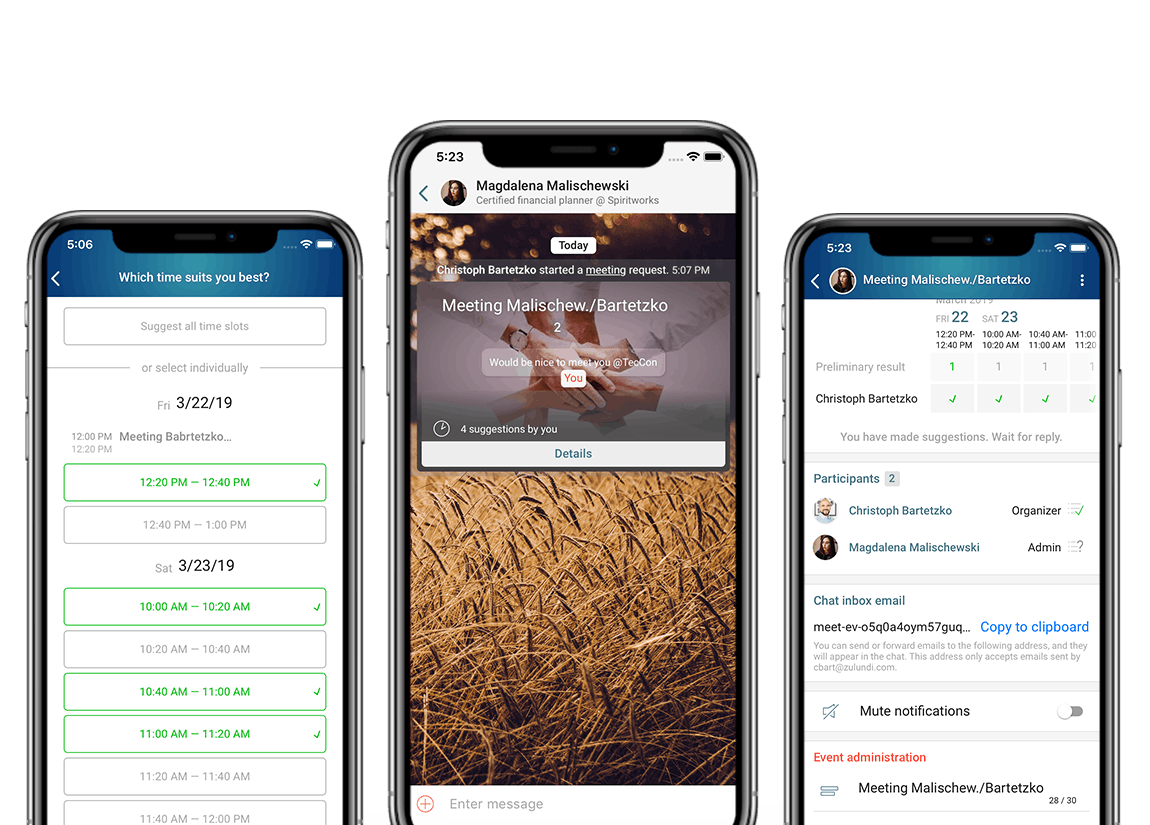 And the meeting feature is customizable depending on the event format and comes with several options:
Automatic table / room booking if appropriate resources (e.g., networking tables) are available on Event
Smart appointment proposals for one-on-one meetings based on both participant calendars
Applications and assignment of applicants for meeting spot contest formats
Easy setup of meeting spots and management of reservations via talqueCMS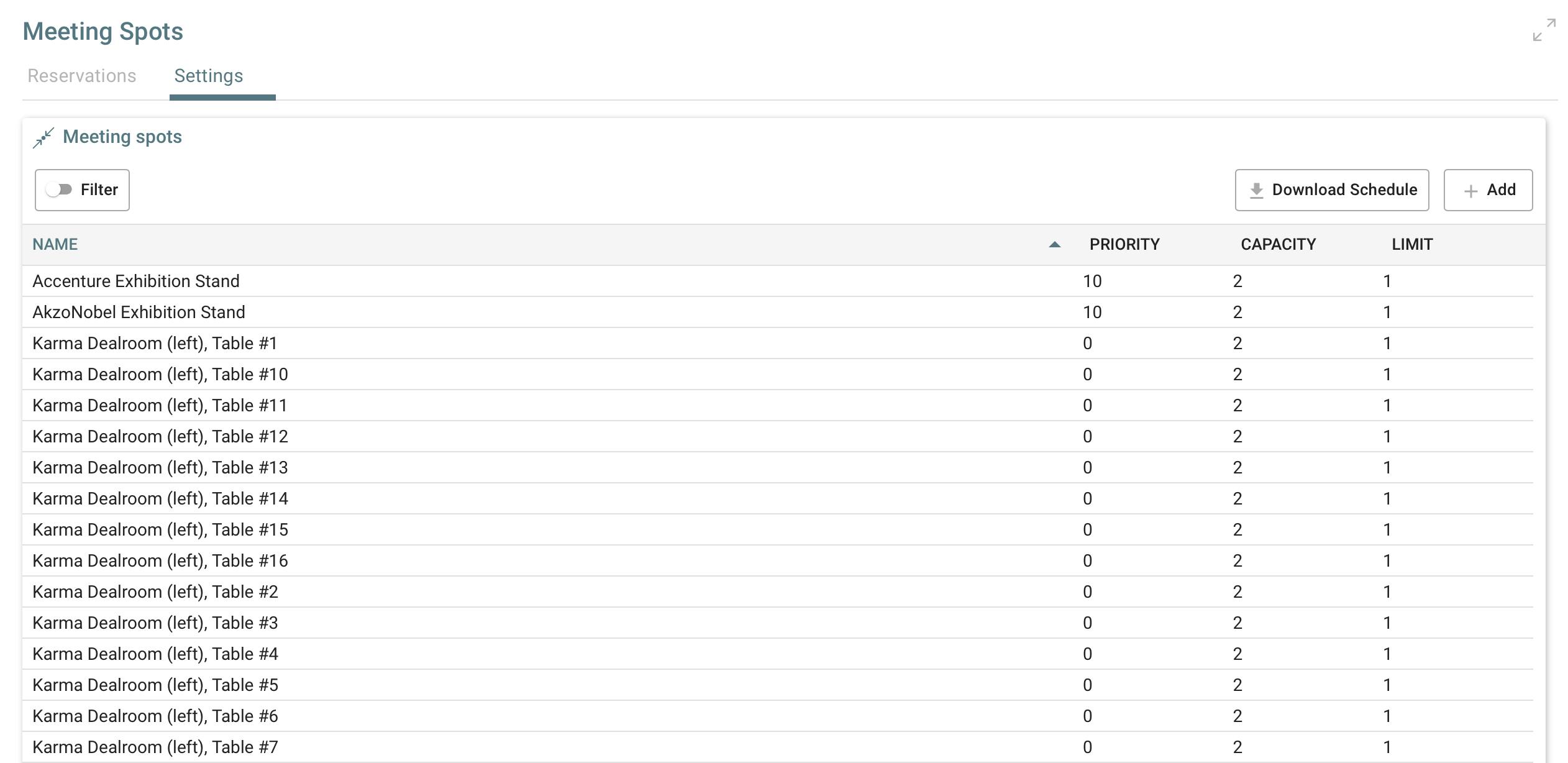 If you want to know more about this feature or the event app / web app, just contact us.
Your event app is available for iOS Apps from the App Store and for Android Apps from Google Play. Have fun!
If you have any further questions, please have a look at our FAQs or contact our support directly in the App.
If you like talque feel free to join us on Twitter, Instagram, LinkedIn or Facebook and give the app a high five.
Author: Christoph Bartetzko