Digitalisation you can touch: talque at the VDE Tec Summit 2018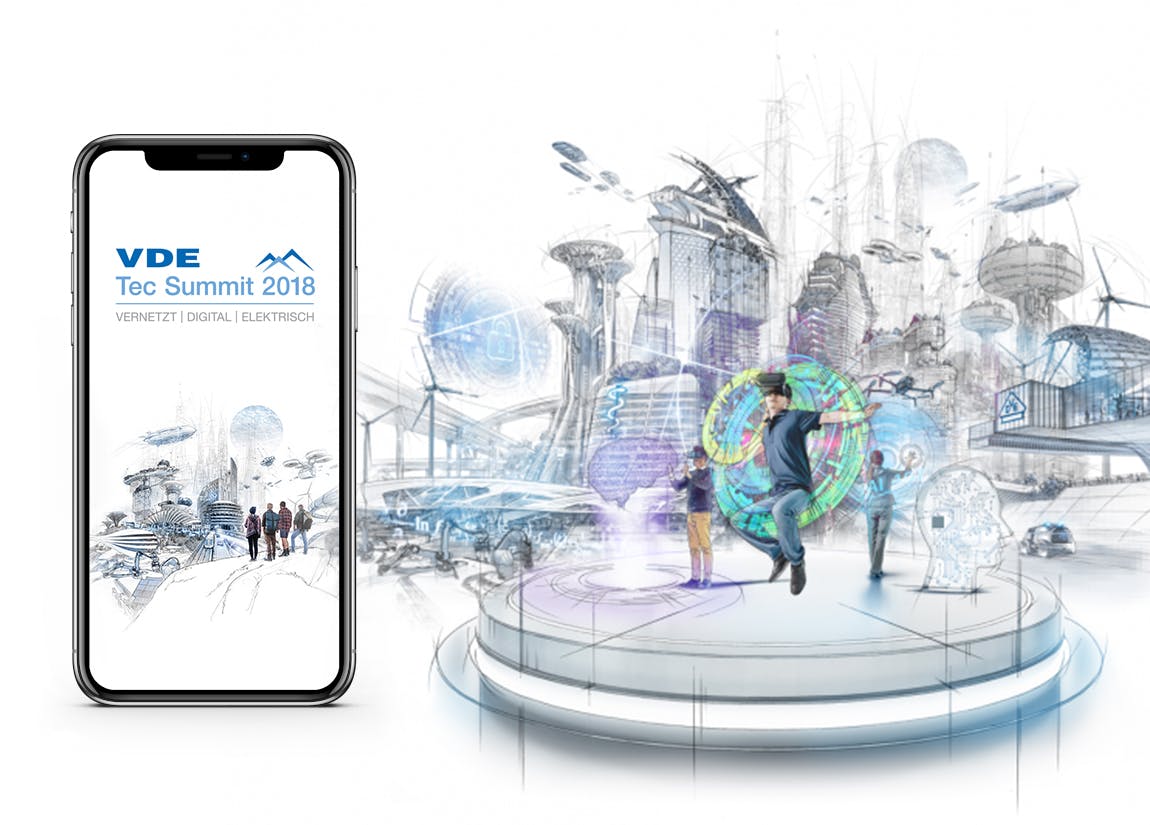 Presentations that inspire! - Formats that invite you to join in!
Be at the forefront. Advance digital transformation in the application fields of energy, industry, mobility, health, living and cyber security at the VDE Tec Summit 2018.
Over 50 sessions and workshops in interactive formats. And enough space for networking in the Connecting Lounge, with Speed Networking and Lunch Roulette within your event app. Your partner for the Lunch Roulette, if you have agreed to participate within the app, will be drawn during the Tec Summit.
After onboarding into the event app, you are part of the community. Before, during and after the event you can communicate specifically with participants and speakers. In doing so, you effectively help shape the program development. Use the matchmaking in Berlin to get to know each other personally.
Connect with the right people and topics.
Network with the pioneers of digital transformation - interactive formats and matchmaking facilitate the exchange.
Get together with potential partners from different industries. Learn new things about digital technologies and how to use them successfully.
Benefit from technical solutions and new business ideas for your company.
Your event app for the VDE Tec Summit 2018 is available for iOS Apps from the App Store and for Android Apps from Google Play. Have fun!
If you have any questions about your VDE Tec Summit 2018 App, please have a look at our FAQs or contact our support directly in the App.