Can I invite help to manage my event?
Managing your talque account with multiple users is very easy. Setting up a multi-user account is a great way to optimize your workflow and expedite event community building process by сolloborating in the app and web app with additional team members. You can add endless different collaborators for each app or event in the talque app. To invite additional users follow these steps: Go to your administration area and select the menu item General.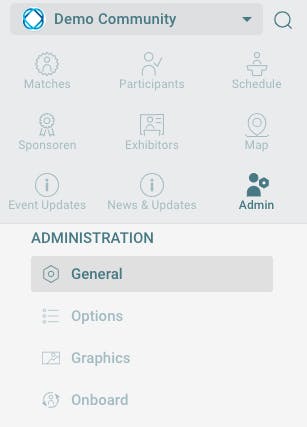 Now you can enter as many admins as you want under Permissions. Just click in the admin field and enter the email address of the person you want to be allowed to help you with your administration.

Now there are two options.
If the person is already invited in the network or the e-mail address is known, a selection window pops up in which you can simply select the person with a click.
If the person is not yet known in the network, enter the complete and correctly spelled e-mail address and confirm with Return/Enter. The next time the person logs in to talque with the email address you provide, they will automatically be an administrator of your event network.
Confirm the changes by clicking the Save button.
If you want to remove an administrator, click on the X next to the desired person and then confirm with a click on the Save button.
All registered helpers have the permission to support you in all areas like agenda, speakers, rooms & formats, sponsors & exhibitors or branding.
With great power comes great responsibility, so choose wisely.