Create awareness for the app and build an event community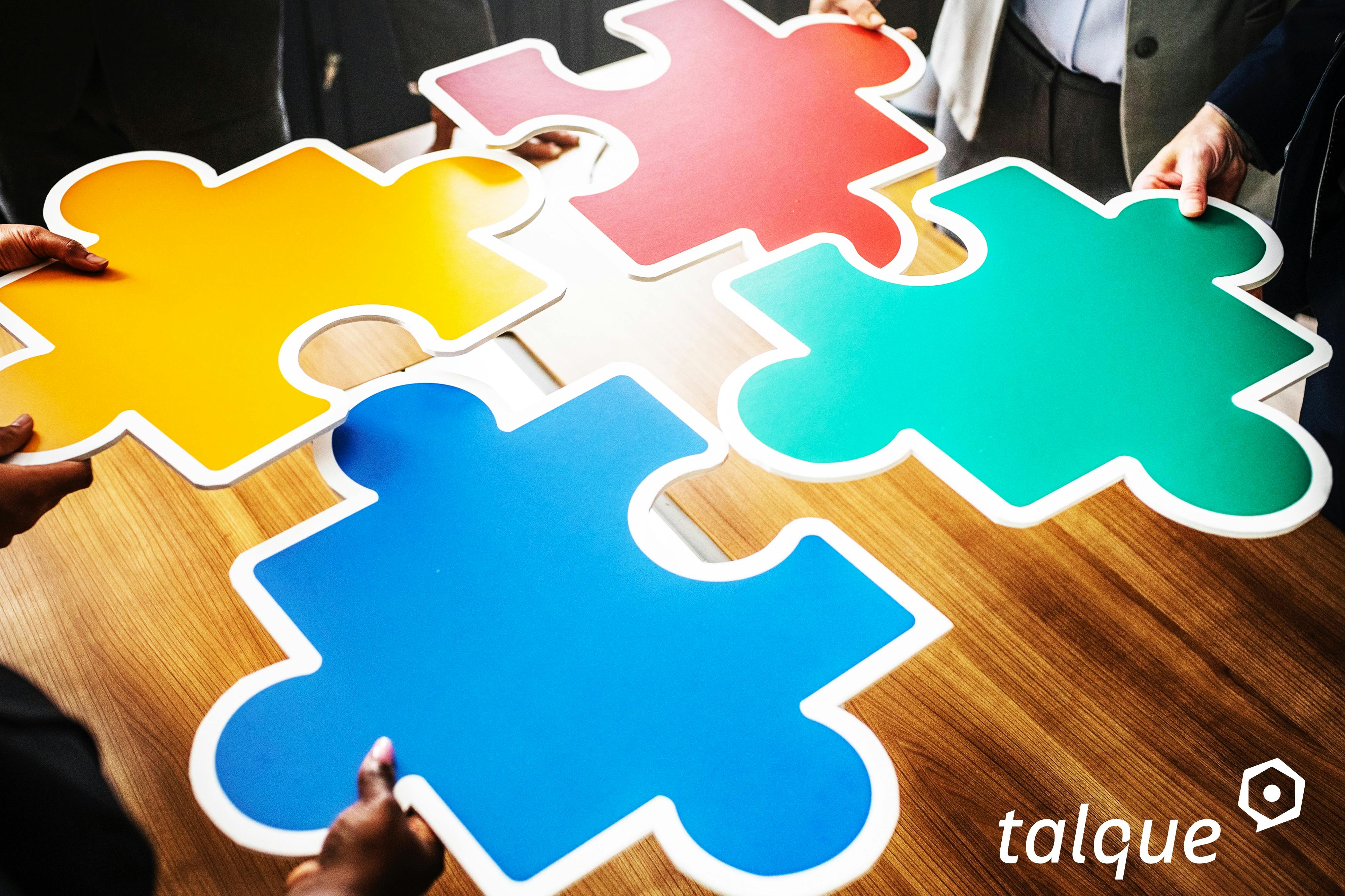 To promote engagement, informative impact, and networking at your event, we'd like to give you some tips and strategies on how you can help build your event community for your real time event network.
Let's take a look at some best practices:
1) The early bird
Start early by explaining the app, its features, and your event network, most effectively once your event is announced. Pick up event attendees and announce early on how the onboarding process will work. This has the advantage, for example, that your participants are informed about the full scope of their possibilities within the event network and know how to use the app to its full extent.
2) Use your Event Website
Announce the app on your event website and make it visible. Write a blog post that describes the main benefits of the app for participants. Keep it short, simple, clear and appealing.
You can also use the talque website plugin to inform about speakers or the agenda.
On your event website, link to the landing page of your event network.
3) Your email list is your best friend
Announce the app via talque newsletter a few days before the event. Present the app as a network and guide tool and describe the advantages for all participants. It is recommended to use a email banner related to the event network in combination with a short and crisp text with no more than 7-8 lines per newsletter. We recommend that you choose a landscape image that is 2560 x 1440 pixels. This image can contain any desired text or information.
Adapt to the tone of your audience. Remember that younger listeners tend to be more interested in networking features, while older users prefer the informative features. Highlight the benefits that your participants will appreciate.
4) Post & Tweet instead of bread & games
Update the cover pictures of your fanpages, which also contain a reference to the event app. Depending on your event's publicity level, also with access code. While visiting your site, your followers will definitely notice this flap text.
Texts: Publish posts and tweets via the app when the invitation phase begins. If your event has a LinkedIn group, mention the app there as well. Many of the participants will probably sign up with their LinkedIn accounts anyway.
Since it is an official tool for event conferences, all these contents are absolutely relevant and have to be shared several times. Here, too, the success or failure of an event is already decided.
Video is always a plus: It is always a plus to create a short advertising video that describes the most important advantages of the app. If you decide to do so, mention it on your channels as well.
5) Rock the stage
Please ask the keynote speaker to present the app in his introductory speech. Nobody wants to feel excluded, so this is one of the best ways to promote the app to those who haven't seen your announcements.
Include speakers to mention the app publicly and through social accounts. They carry a lot of weight and can have a big influence on the behavior of the participants.
Give the speakers a small push to actively participate in the network, for example via the speakers' blog. The speakers will thank you afterwards, as they will have a presentation platform and a feedback channel themselves.
6) Use the advertising possibilities on the spot
Present the app with a display provided by talque. We can create a proven design that is tailored to your event as a PDF file and make it available for you to download. Make flyers and standard offline promotion – but think sustainable.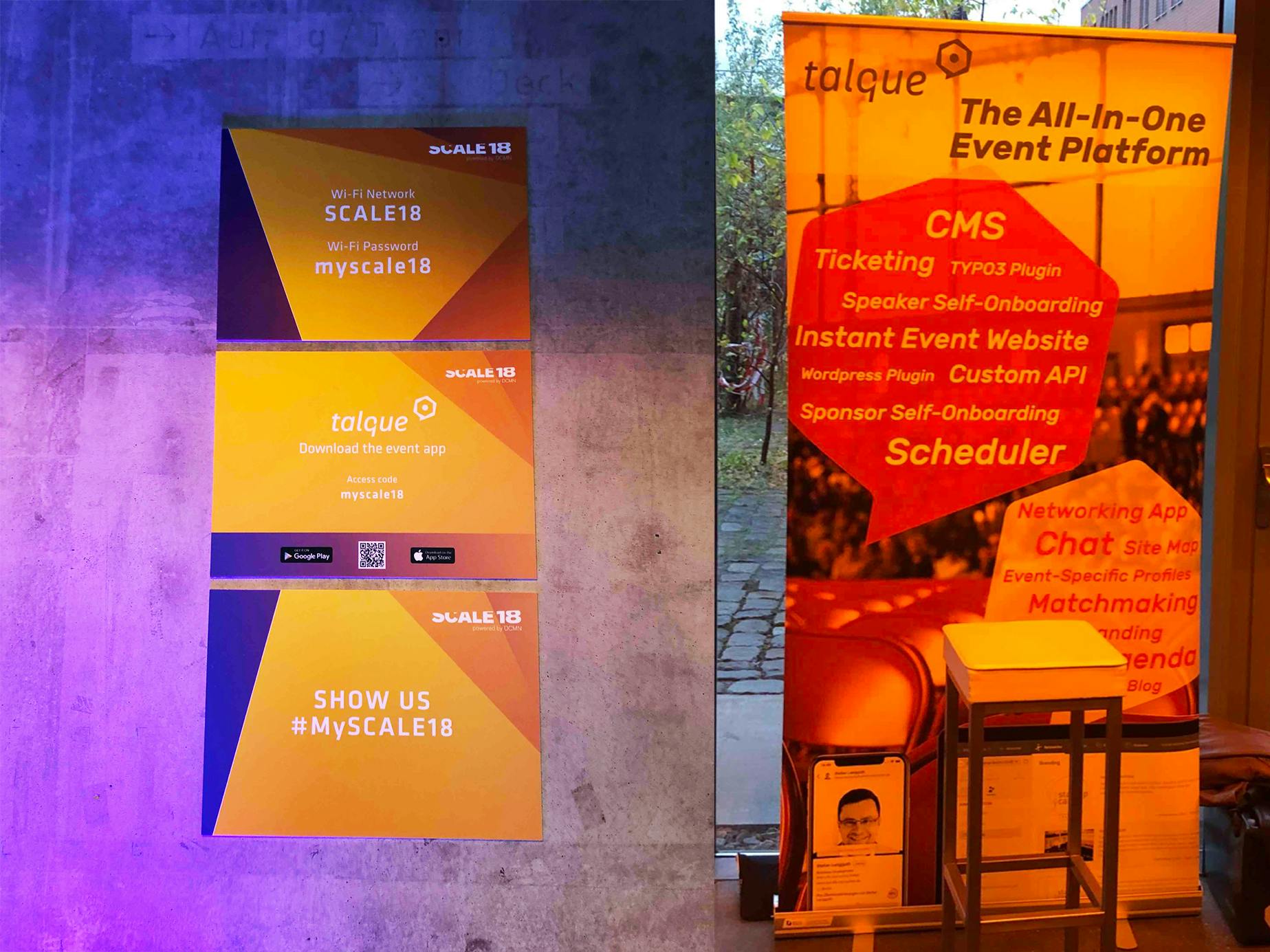 The display in combination with a small talque intro at the start of the event, by a presentation of a moderator, is from our experience the most successful synthesis to bring all participants into your event community.
Of course, we are also happy to be on site for you and help with technical support. A well frequented area such as registration stands is of course an advantage. On request we also offer a training of the staff to inform and advise every visitor professionally about the app.