How can I create my own program?
Do you want to find out about the program of the event and all the important basics as well as details about sessions and sub-sessions such as talks, workshops or pitches? In addition, you want to put together your own program, register for program items and add them to your calendar. Here you can find out how: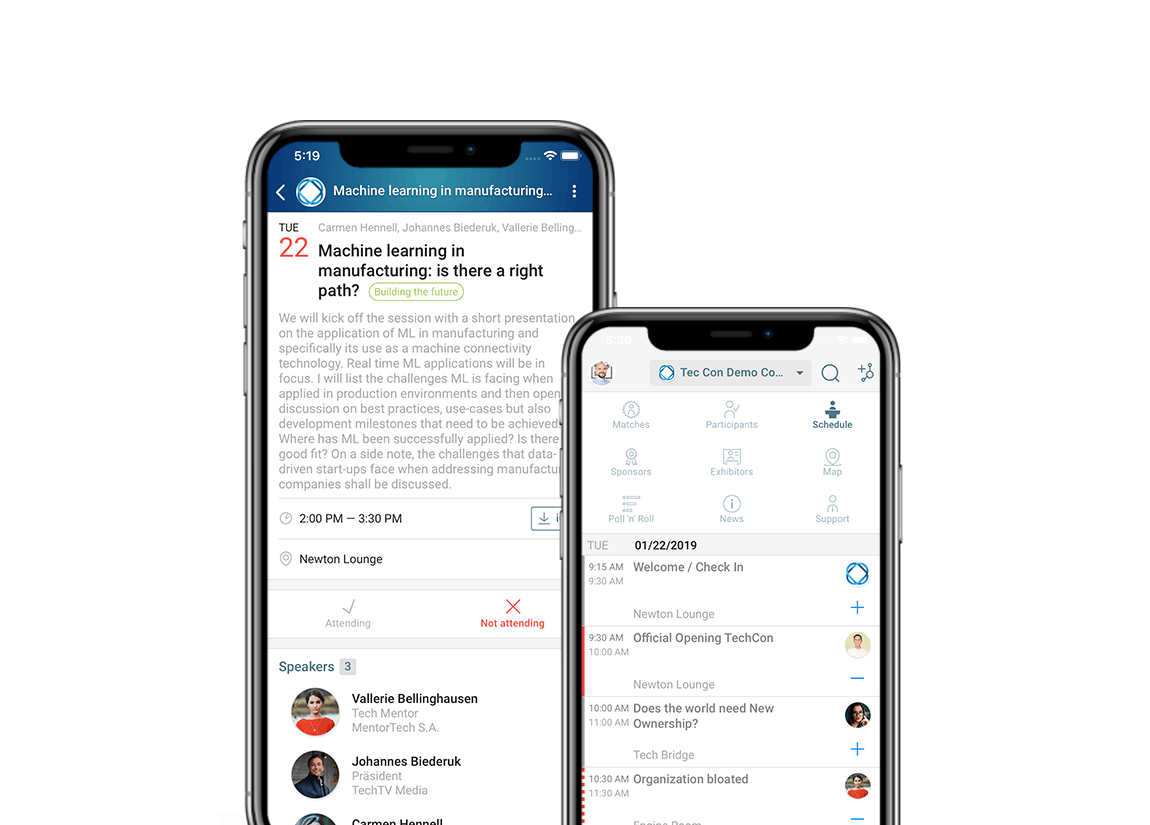 Simply go to your desired event network or enter your network via "Join Network" and enter the access code provided to you by the organizer. If you need more information, just check here.
If you are in your desired event network, you can now display the program of the complete event in the menu item Agenda and even search for specific topics with the search function (if the Agenda tab is active). In the overview page you can easily put together your desired program items by tabbing or clicking on the '+' button of the respective program item.
You can also switch to the detailed view of the respective program item by tabbing or clicking on the desired program item. There you can inform yourself about all detailed information as well as about the already registered participants for the program item and you can confirm or cancel this program item yourself and, if you wish, add the program item to your calendar.
Do you have any more questions? Then simply write to us within the App / WebApp via the talqueSupport. We will be happy to help you.
If you want to know more about this feature or the event app / web app, just contact us.
Your event app is available for iOS Apps from the App Store and for Android Apps from Google Play. Have fun!
If you have any further questions, please have a look at our FAQs or contact our support directly in the App.
If you like talque feel free to join us on Twitter, Instagram, LinkedIn or Facebook and give the app a high five.