Bookable by click, inclusive proposal and based on both participant calendars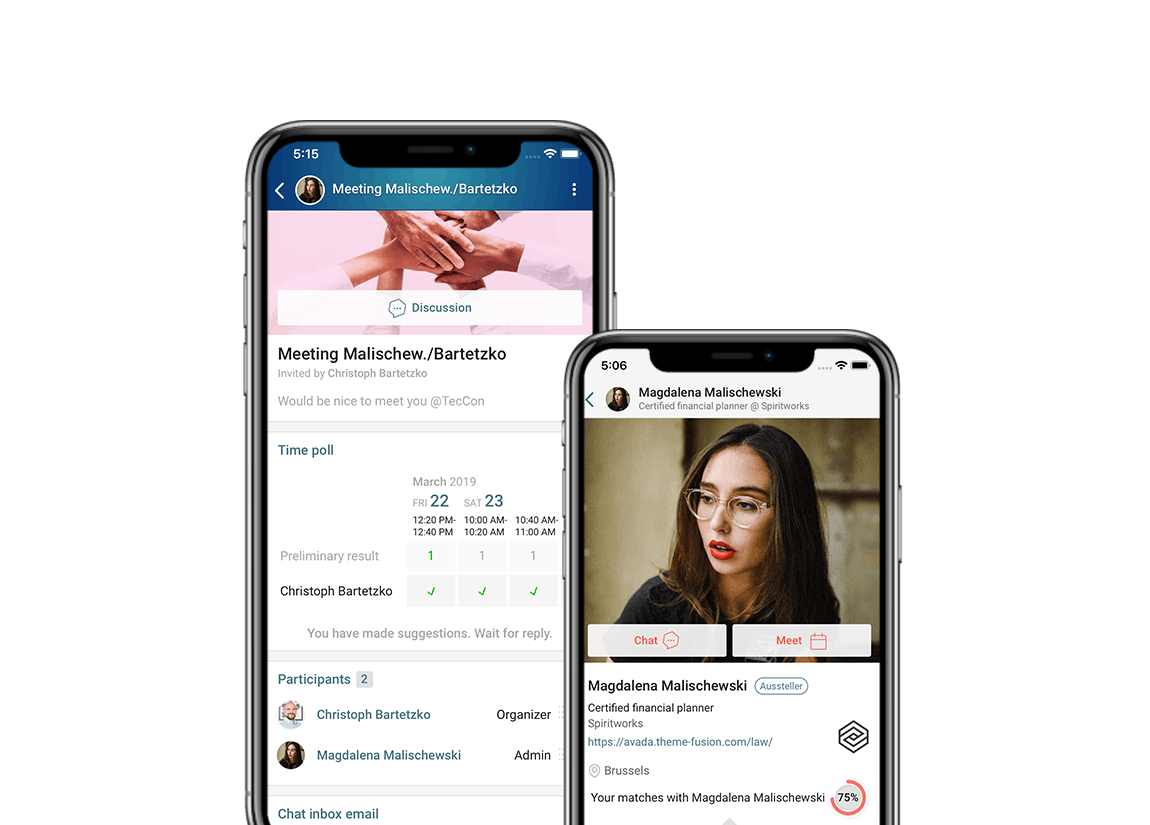 Your participants, no matter if sponsors, partners, exhibitors, speakers, investors, startups and many more are at your event to network and make new contacts - be it to get new investments, to close new cooperations or to initiate new projects. With the 1on1-Meetings you give your participants the opportunity to establish direct and efficient contacts and make professional appointments.
And it works quite simply. Tab or click on "Meetings" in the participant profile, select and suggest timeslots, add a short message and send it. The invited person can then select and confirm his or her desired timeslot for the meeting or send a counterproposal. Once the meeting is fixed, all that remains is to wish it every success. Happy Meeting!
And the meeting feature can do much more if desired:
Automatic table / room booking if appropriate resources (e.g., networking tables) are available on Event
Smart appointment proposals for one-on-one meetings based on both participant calendars
Applications and assignment of applicants for meeting spot contest formats
If you want to know more about this feature or the event app / web app, just contact us.
Your event app is available for iOS Apps from the App Store and for Android Apps from Google Play. Have fun!
If you have any further questions, please have a look at our FAQs or contact our support directly in the App.
If you like talque feel free to join us on Twitter, Instagram, LinkedIn or Facebook and give the app a high five. 🖐