Event Calendar for Desktop & Mobile
Responsive presentation of all events including detail page, videos and respective event networks for the app on request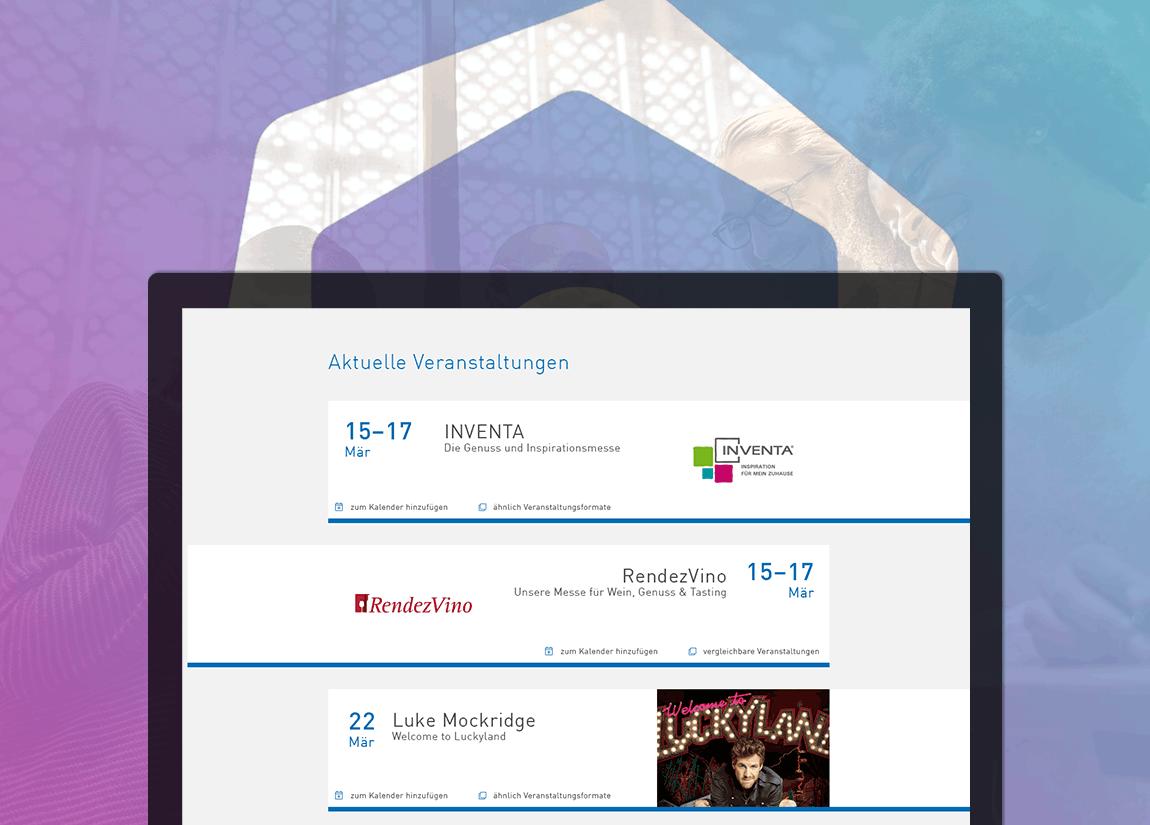 With the talqueCMS a comprehensive event calendar can be created, in which all individual events are listed. The calendar is then responsively displayed on the desired website with individually adaptable branding - including extensive and SEO-optimized detailed pages for each event.
Detail pages can also be linked to a self-generating Instant Event Website or can be displayed with tabs for agenda, speakers, sponsors, partners, exhibitors and further information.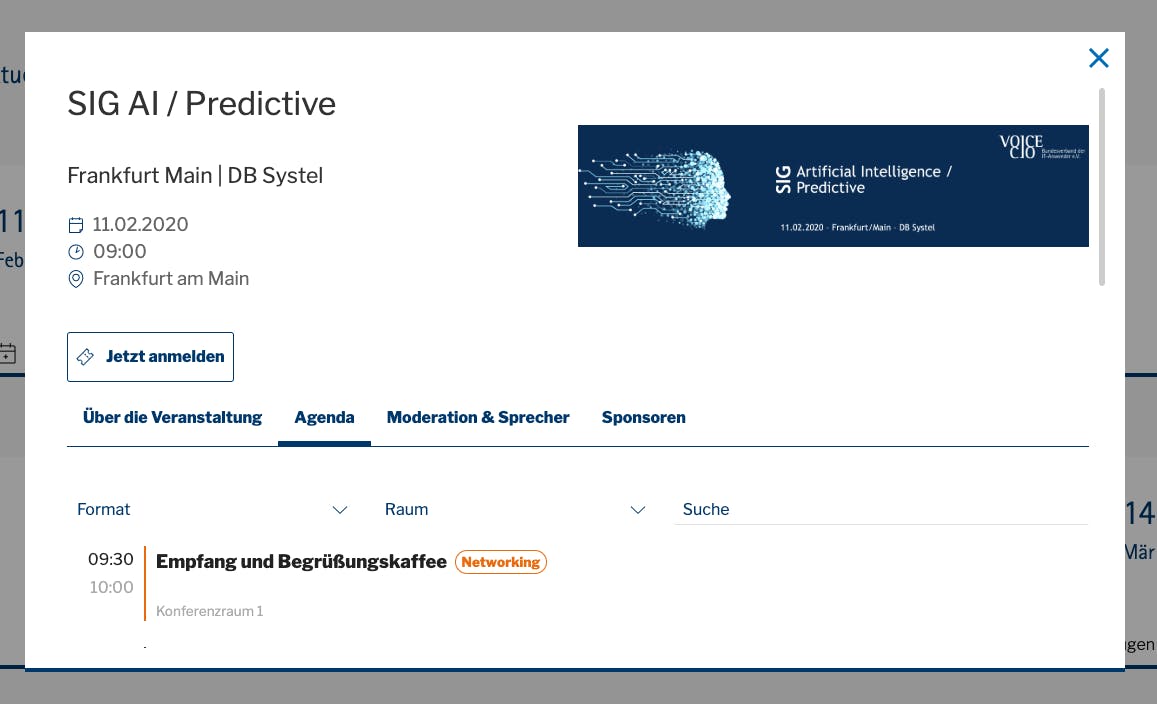 Additional options are available:
Integration of videos and ticketing link possible
Optionally, detailed information on the individual events can be forwarded directly from the general event calendar, similar to website plugins / instant event websites for individual events
Via plugin, talqueCMS data is brought to existing or new websites
Simple website integration based on HTML/JavaScript snippets
Variable positioning on website
Graphical display of the plugin is possible via On-Site Editor and CSS
Single page framework with overlay or inline display or alternatively speaking URLs for individual events
All displays are responsive and also work on the Smartphone
Excellent SEO performance through possible Speaking URLs and integration of ticketing links
Live synchronization with the talque CMS
Individually definable filter and search functions
If you want to know more about this plugin, just contact us.
Your event app is available for iOS Apps from the App Store and for Android Apps from Google Play. Have fun!
If you have any further questions, please have a look at our FAQs or contact our support directly in the App.
If you like talque feel free to join us on Twitter, Instagram, LinkedIn or Facebook and give the app a high five.