Attendee profile personalized for the event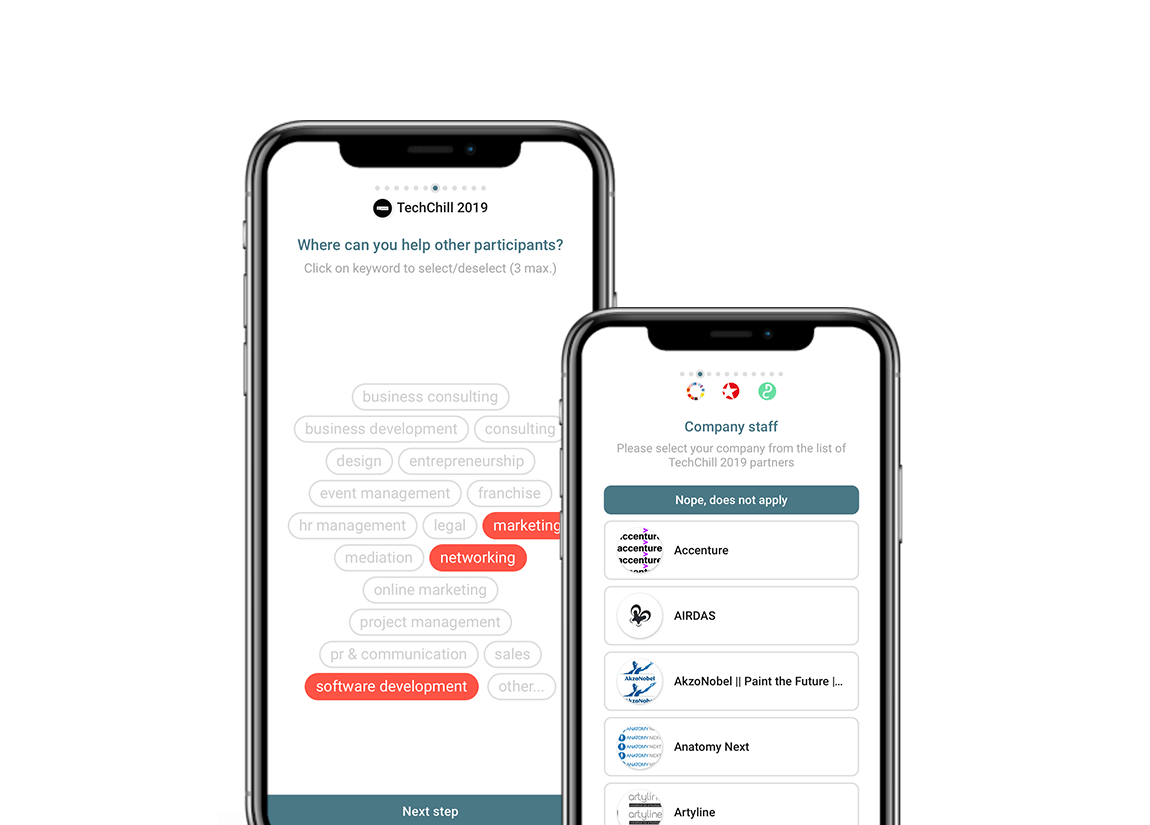 Offer your participants an individual onboarding especially for your event. With questions, information and matching tags especially designed for your participants. You can even ask different questions to different participant categories to make the experience of your participants as personal and targeted as possible.
In addition to basic information such as name, first name, job title, company, website or location, you can even let participants choose whether they belong to specific companies at your event and would like to be displayed as a contact person in the company profile or similar options.
Matching tags also help your participants to match their skills and interests with other participants and they can specify what or who they are looking for at your event. This allows each participant to have a targeted networking and event experience. The onboarding is then rounded off with descriptions of the person and a fancy profile photo.
The individual participant profile can be set up in just a few minutes. All information flows immediately into the personal participant profile and your participants don't have to edit it afterwards - unless they want to. The onboarding can be repeated as often as your participants want.
If you want to know more about this feature or the event app / web app, just contact us.
Your event app is available for iOS Apps from the App Store and for Android Apps from Google Play. Have fun!
If you have any further questions, please have a look at our FAQs or contact our support directly in the App.
If you like talque feel free to join us on Twitter, Instagram, LinkedIn or Facebook and give the app a high five.