Chat contact via direct message (chat wallpaper branding possible)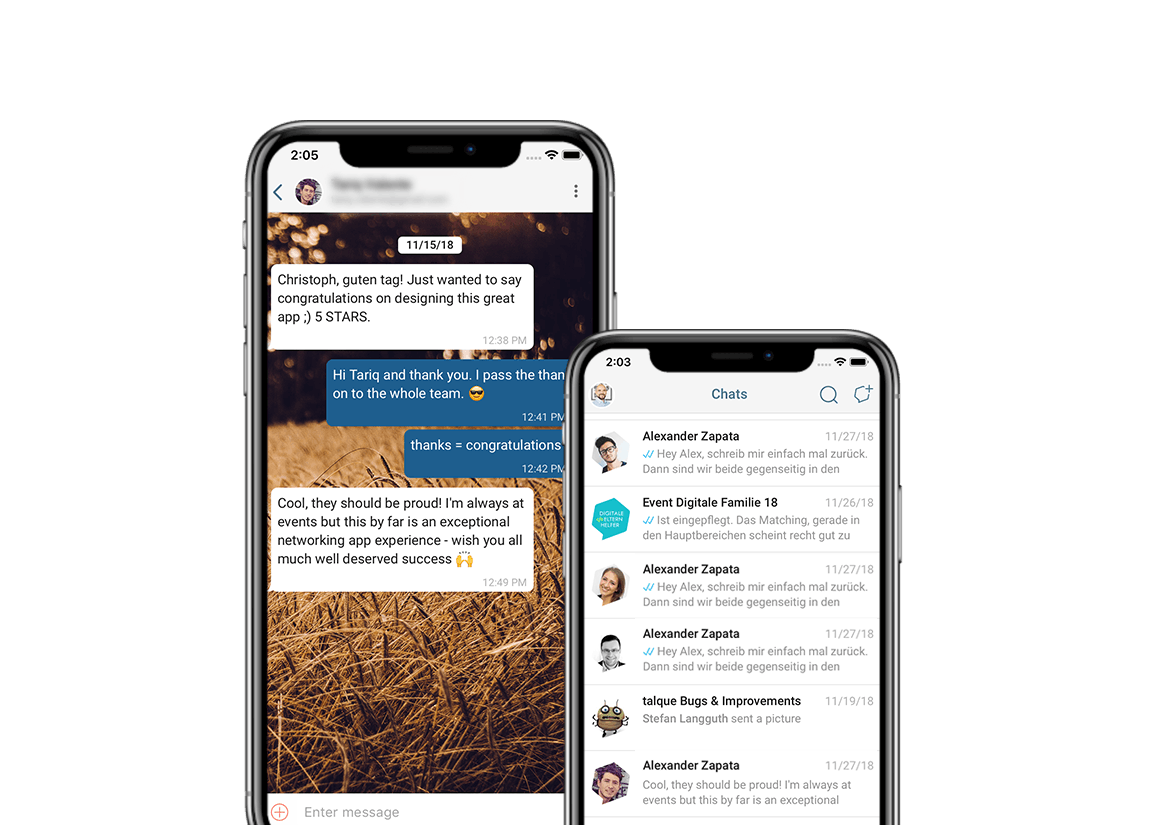 Offer your attendees a fully integrated instant messenger to connect with each other, schedule meetings, share files such as videos, photos and other documents, and even make video calls.
Stay up to date live and right at your fingertips with cloud synchronization of chats and files on all your attendees' devices. Your participants can make audio and video calls directly from any device.
More security for all participants: talque offers every user pleasant networking with contact data security. For example, all chat functions such as audio or video calls, sharing photos and videos or making appointments are only available when the person you want to contact also reacts to your chat message. It is also possible to block participants at any time and you can mute the chat completely. Files and contents in the chat as well as in the groups are only visible for authorized users.
Your Event Messenger also offers a clear file search to immediately retrieve the correct file from the chat history.
If you want to know more about this feature or the event app / web app, just contact us.
Your event app is available for iOS Apps from the App Store and for Android Apps from Google Play. Have fun!
If you have any further questions, please have a look at our FAQs or contact our support directly in the App.
If you like talque feel free to join us on Twitter, Instagram, LinkedIn or Facebook and give the app a high five.