Job Board for event-specific job ads
Finding the right job or employer has never been easier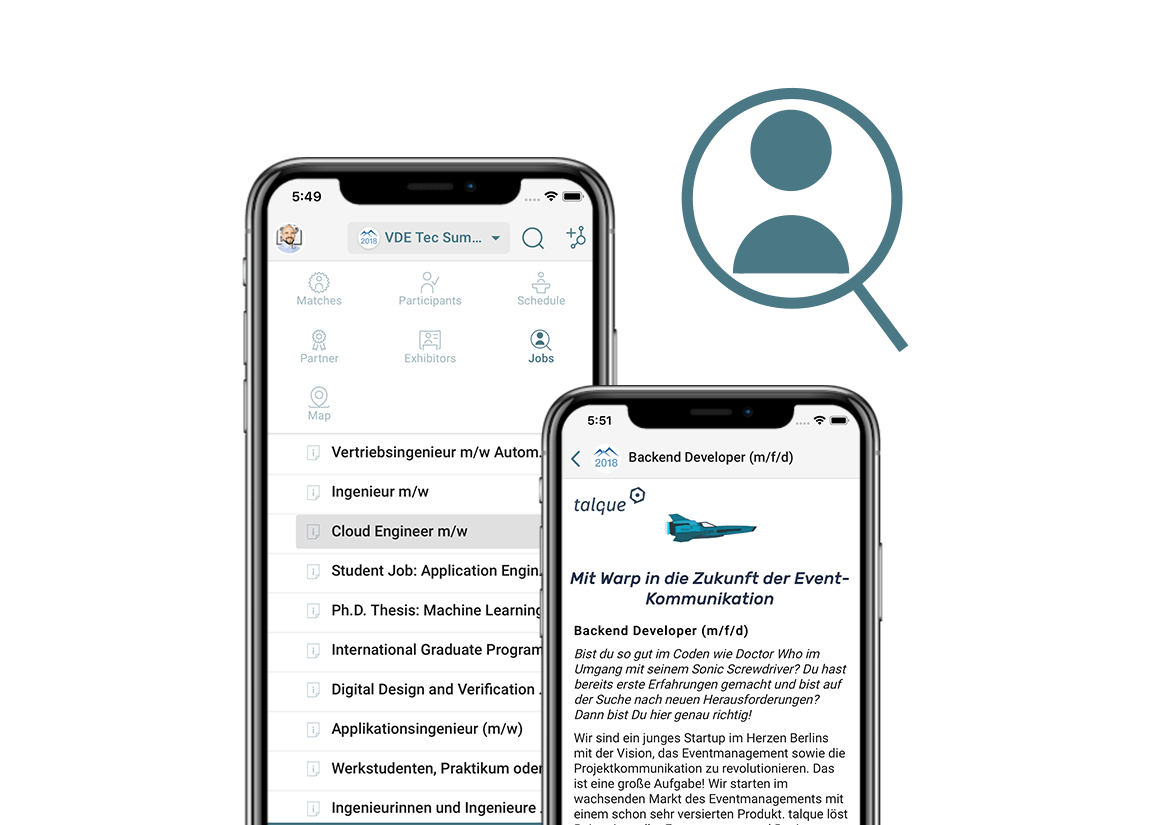 In the Community Network, job seekers and employers now have the opportunity to get in direct contact with each other via our job board within an event that is usually of great relevance to both parties and to meet each other during the event.
Sponsors of an event or a company, for example, can present their job advertisements directly to potential employees or newcomers during a contact fair, and you as the organizer can make a major contribution to ensuring that potential employees and employers can link with each other in a target-oriented and sustainable way. Sponsors or participating companies of the event will be pleasantly surprised when they see how easy it is to publish jobs through your event.
You and your job advertisements can also choose whether they want to receive applications by email, direct message within a chat, or forward applicants to a specific URL to initiate and complete the application process. Within the job advertisements, individual community network users can also be specified as contact persons for this job advertisement, who represent the company (e.g. Career Service or Human Resources).
In order to further expand the feature, the links with the tags to areas of interest, skills, specializations, knowledge, etc. are the next step in order to perfectly link potential employees and employers and everyone can effectively find their desired profession or ideal employees.
Do you want to learn more about the feature or would you like to take a look at our demo community? Then simply get in touch with us.