Multiple administrators and editing rights – for the best possible teamwork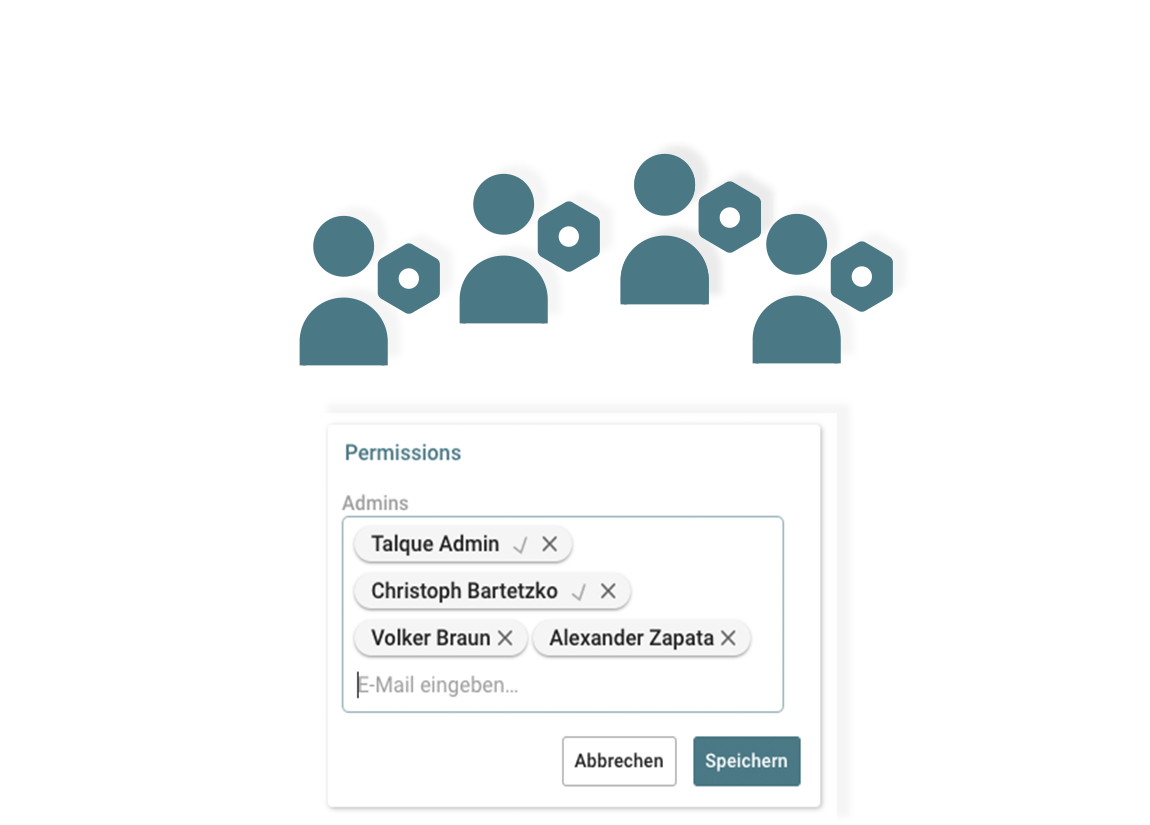 The administration of your event network with several team members is very simple. Setting up multi-user management is a great way to optimize your workflow and speed up the building of your event community by enabling collaboration with additional team members in talqueCMS.
You can add different admins for each event/network in the talque app endlessly and distribute the tasks concerning agenda, speakers, rooms, formats, branding, partners or booking. In the general settings of the admin area you can enter as many admins as you like under Permissions. Just click in the admin field and enter the email address of the person you want to be allowed.
Now there are two options.
If the person is already invited in the network or the e-mail address is known, a selection window pops up in which you can simply select the person with a click.
If the person is not yet known in the network, enter the complete and correctly spelled e-mail address and confirm with Return/Enter. The next time the person logs in to talque with the email address you provide, they will automatically be an administrator of your event network.
If you want to know more about this feature or the talqueCMS, just contact us.
Your event app is available for iOS Apps from the App Store and for Android Apps from Google Play. Have fun!
If you have any further questions, please have a look at our FAQs or contact our support directly in the app, web app or web version.
If you like talque feel free to join us on Twitter, Instagram, LinkedIn or Facebook and give us a high five.