Booking of session slots in various formats for hosts, sponsors, exhibitors, partners & Co.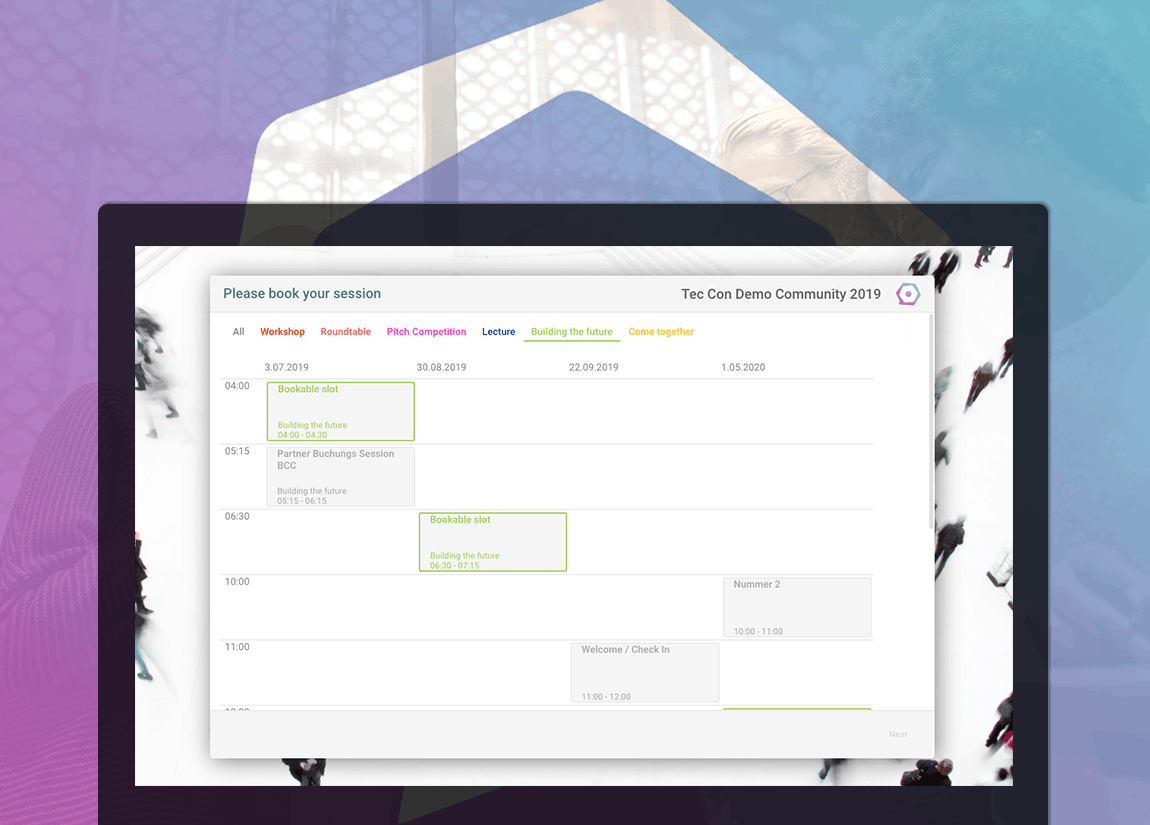 Via talqueCMS session slots with bookable formats such as workshops, panels, lectures, keynotes etc. can be made available to hosts, exhibitors, sponsors, partners etc. via a link-based form. Sessions can be selected via the booking scheduler view. Booked sessions can be edited directly by the respective host of the session (title, description text, tags, teaser image etc.) and speakers can be added and edited in the same process. Changes within the booked sessions are communicated to the event organizer live-synchronized in the admin panel and the organizer can also accept, edit, reject and publish changes directly in the Event App/WebApp or on the website.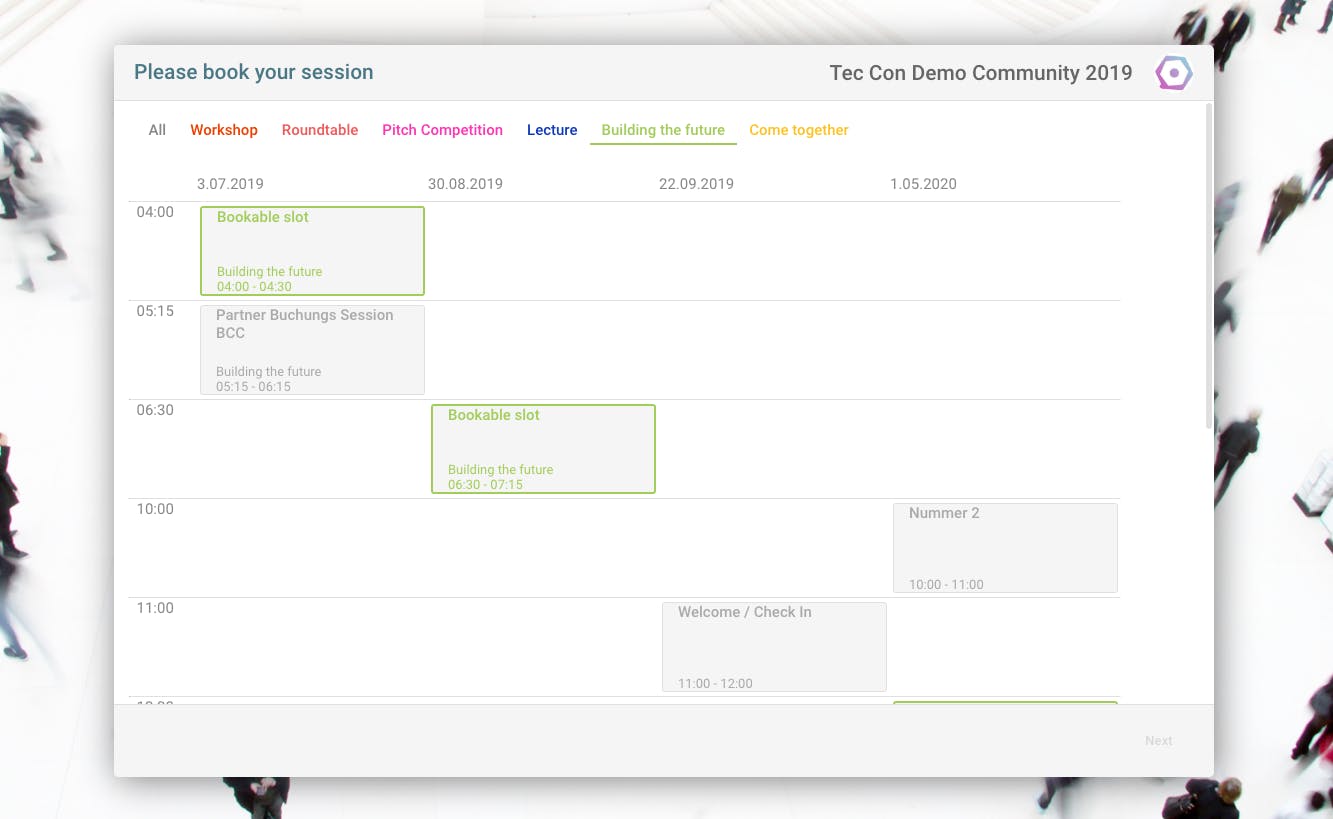 Via API, invoice-relevant data can be transmitted directly to accounting systems, for example.
If you want to know more about this feature or the talqueCMS, just contact us.
Your event app is available for iOS Apps from the App Store and for Android Apps from Google Play. Have fun!
If you have any further questions, please have a look at our FAQs or contact our support directly in the app, web app or web version.
If you like talque feel free to join us on Twitter, Instagram, LinkedIn or Facebook and give us a high five.