Slide deck and handout upload via speaker
Upload / download of presentations, handouts, videos and other files via session management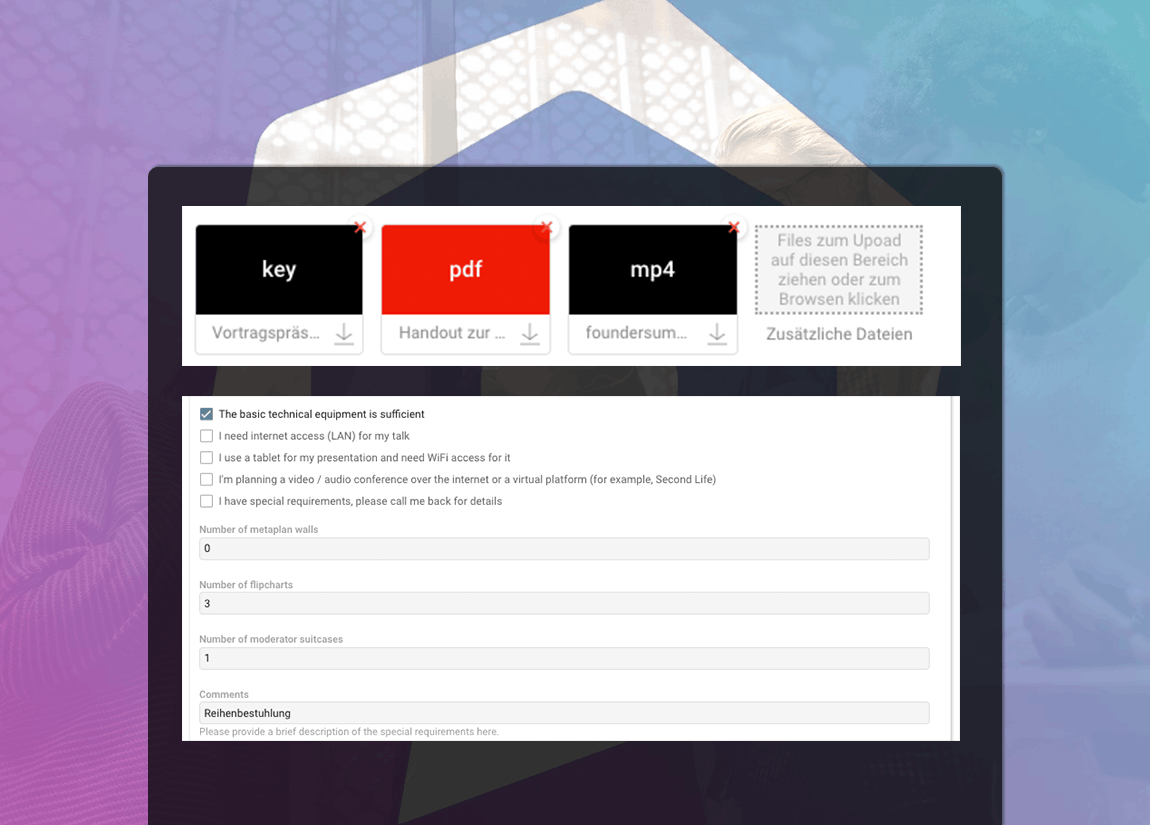 Speakers have the possibility to upload and update their presentations, handouts, videos and other material at their respective sessions, such as workshops, panels, pitches, lectures etc.
The organizer receives the data clearly collected in the session management and is always informed about changes and new files. In addition, this data can be made available to the tech staff via download or via an API.
Deadlines for submissions can be individually defined for both presentations and technical requirements - including a personal message if a deadline has already expired.
In addition, participants can optionally have handouts, videos or other data automatically made available to them via an authenticated agenda link for website display and in the event network of the event within the App/WebApp.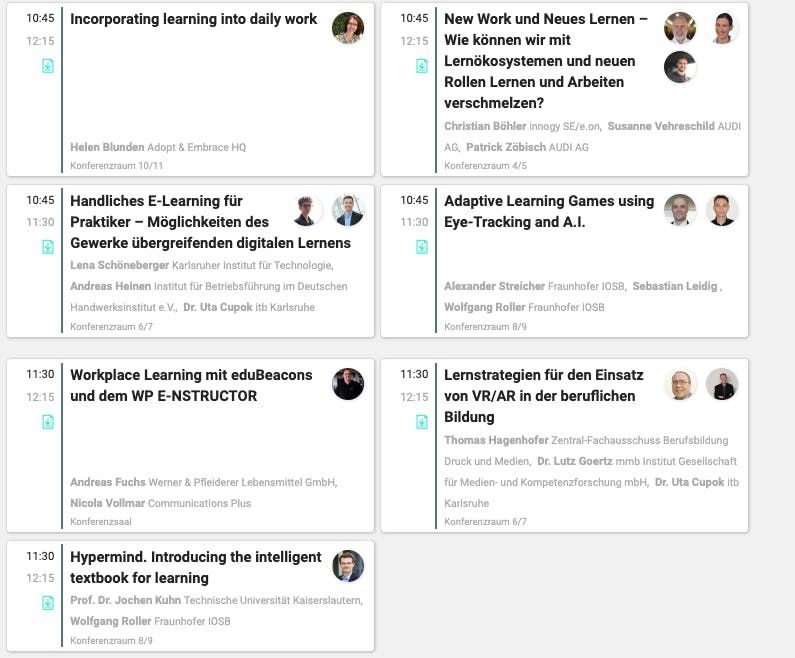 If you want to know more about the talqueCMS, just contact us.
Your event app is available for iOS Apps from the App Store and for Android Apps from Google Play. Have fun!
If you have any further questions, please have a look at our FAQs or contact our support directly in the App.
If you like talque feel free to join us on Twitter, Instagram, LinkedIn or Facebook and give the app a high five.