Distribute fictitious virtual contingents to startups or exhibitors who present themselves live or via video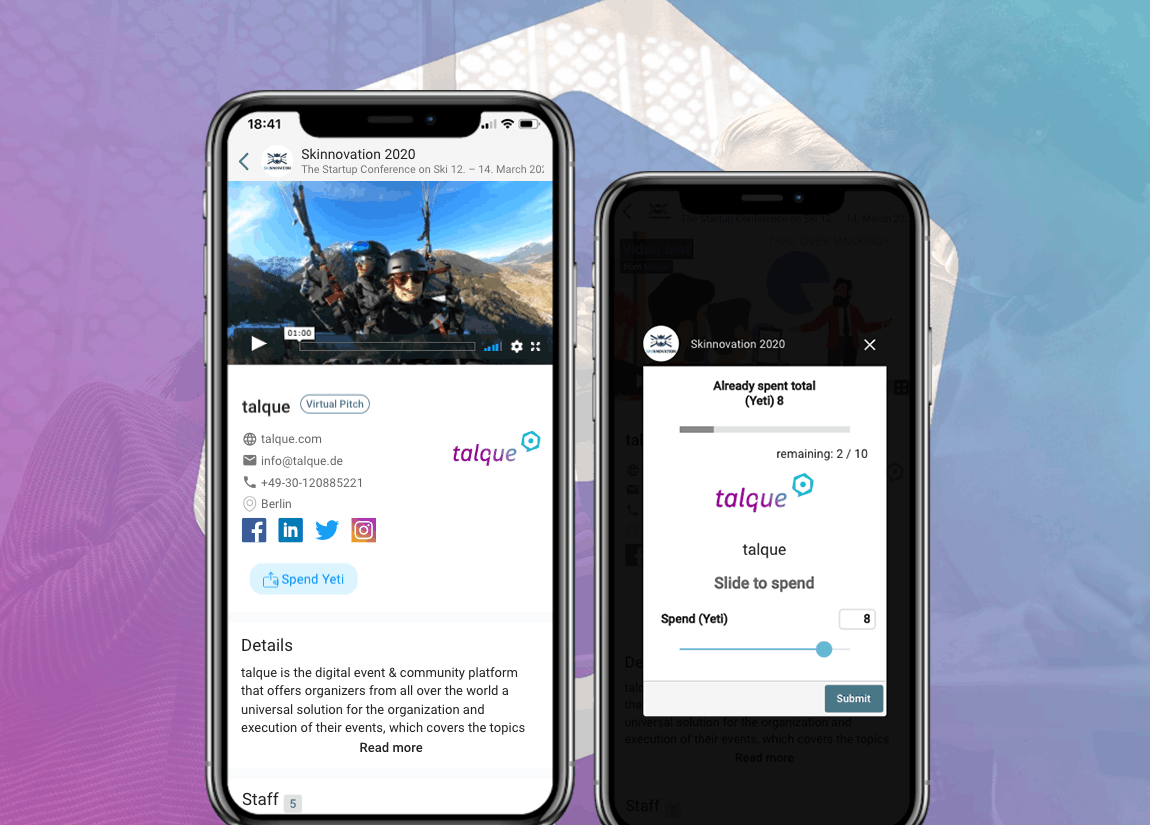 Whether live at the event or purely virtually - exhibitors or start-ups can present themselves within the app, introduce their product or idea and even convey personal impressions via video or pitch in the App/WebApp.
How? Quite simply! If the function is activated in the network, startups/exhibitors or other companies can be assigned to certain pitch/contest categories in advance and present themselves in the App/WebApp in the form of a meaningful profile and even via videos.
All or only certain groups of participants then receive contingents which they can distribute to the start-ups, exhibitors or other companies. In the talqueCMS the organizer is always up-to-date with the current score and the score or individual intermediate results can also be displayed at the event or virtually on a landing page.
Use Case: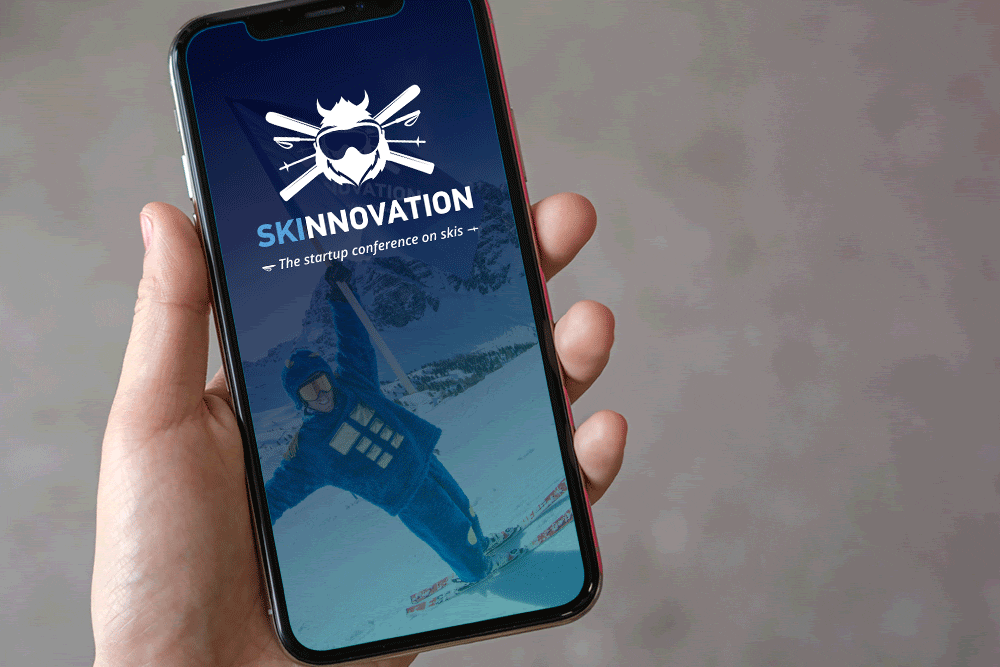 Despite the cancellation regarding the current situation with the corona virus (COVID-19), the pitch contest has been converted from a hybrid format (Pitches On-Event and rating via the app) to a purely virtual pitch contest.
Startups have already created one-minute pitch videos in advance, in which they have presented their startup and the product creatively and in a manner appropriate to the event. These videos were then uploaded to the respective profiles of the startups and could be watched within a certain time frame.
The pitches that participants liked best could be awarded 'YETI's' by the groups of participants such as investors - in this case the contingent of 10 YETI's. But it could also be flexible Karma, WOW-Points, Euro, Bitcoin or other fictitious or real units.
The winner of the contest was in the end the start-up SAM N' SARA. They enthused the jury and won with an adventurous paragliding pitch and her insect protein bars. Congratulations! 🥳
If you want to know more about the features, the event app / web app, talqueCMS or website plugins, just contact us.
Your event app is available for iOS Apps from the App Store and for Android Apps from Google Play. Have fun!
If you have any further questions, please have a look at our FAQs or contact our support directly in the App.
If you like talque feel free to join us on Twitter, Instagram, LinkedIn or Facebook and give the app a high five.
Author: Christoph Bartetzko