Website Plugin for Speaker
Adaptable, configurable, live synchronized - available for TYPO3, Wordpress, JavaScript, FirstSpirit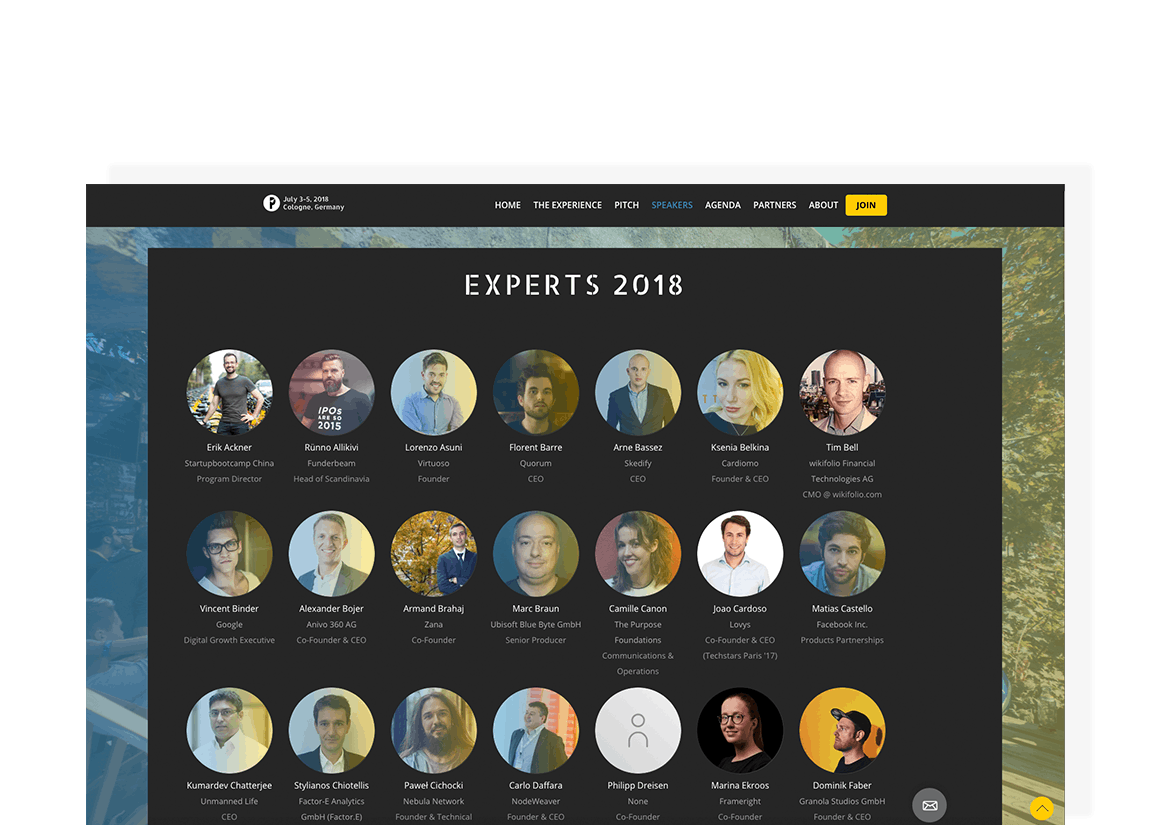 Why maintain multiple databases when it's easy? In just a few minutes, you can set up an overview of all speakers for your event on your event website. With a plugin that is customizable and fully responsive. All data is synchronized live with the talqueCMS and the data in the Event App/WebApp.
The plugin is available for TYPO3, Wordpress and other websites (e.g. Wix) or can be implemented directly as JavaScript plugin. The plugin is also available for FirstSpirit CMS.
Customizable design According to the CI of your event you have the possibility to align the plugin to your design and to miss the right branding. As an example, you can simply give the profile pictures of your speakers a style that is round, rectangular or with rounded corners. With additional CSS adjustments, you'll be completely open to your creativity.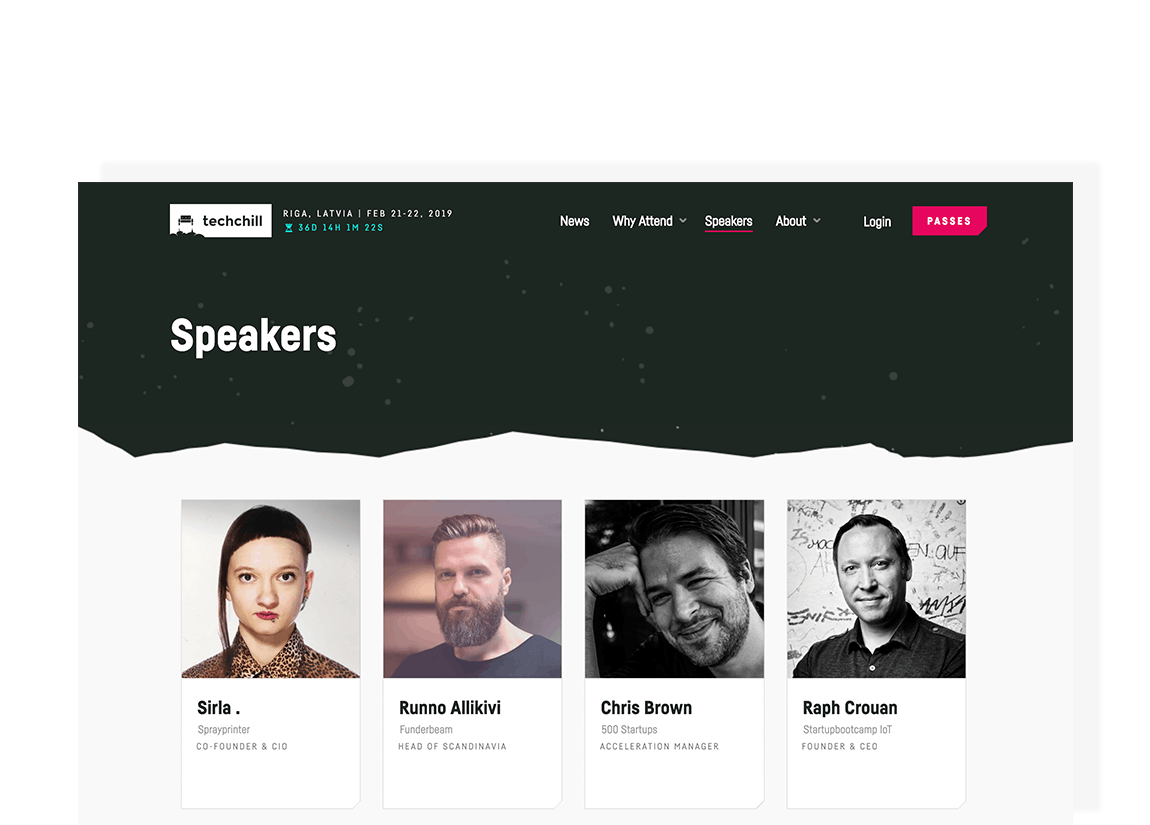 Detail pages for speaker profiles For each speaker there is a detail page where your website visitors can get all important information about the respective speaker. There the visitor gets information about the person like company, position, region, social media profile (e.g. LinkedIn, Twitter, Facebook) and a detailed description of the speaker or moderator.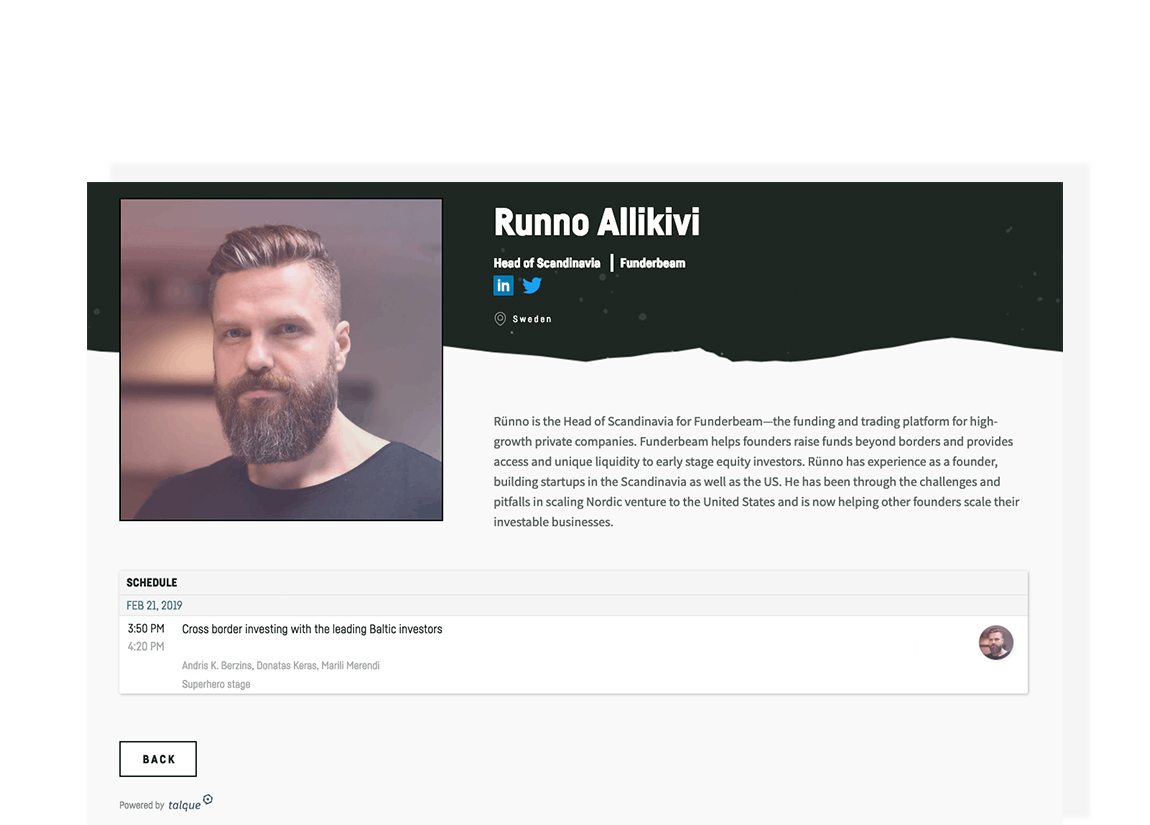 And on top: The visitor gets all further sessions in which the person participates listed on the profile page and if he finds the person interesting for him, he can also take over all his sessions via iCal. Using the speaker's session overview, your website visitors can also find out more about the speaker's talks, workshops, pitches etc. and can open the session in a detailed view. All speakers will be given presence and reach and your visitors will be given the information they deserve. For a successful event!
If you want to know more about this plugin, just contact us.
Your event app is available for iOS Apps from the App Store and for Android Apps from Google Play. Have fun!
If you have any further questions, please have a look at our FAQs or contact our support directly in the App.
If you like talque feel free to join us on Twitter, Instagram, LinkedIn or Facebook and give the app a high five.